The summer heat and vacations are approaching, which hopefully means swimming in the ocean, tanning by the pool, and sipping cocktails until late. The sun is simply fun – until you realize you forgot the sunscreen, ouch!
Did you know that Google searches for how to ease sunburn are many times higher than searches about sunscreens?
It does not surprise us, as people only use about 30-40% of the recommended amount. And you should apply it every second hour, as well as after swimming. All this sunscreen rubbing gets tedious, and we end up getting burned.
Activities such as swimming in the salty ocean, chlorinated pool, etc., also dry out your skin. So after-sun care is more important than you think. It may prevent your skin from aging and problems such as fine lines, wrinkles, and freckles.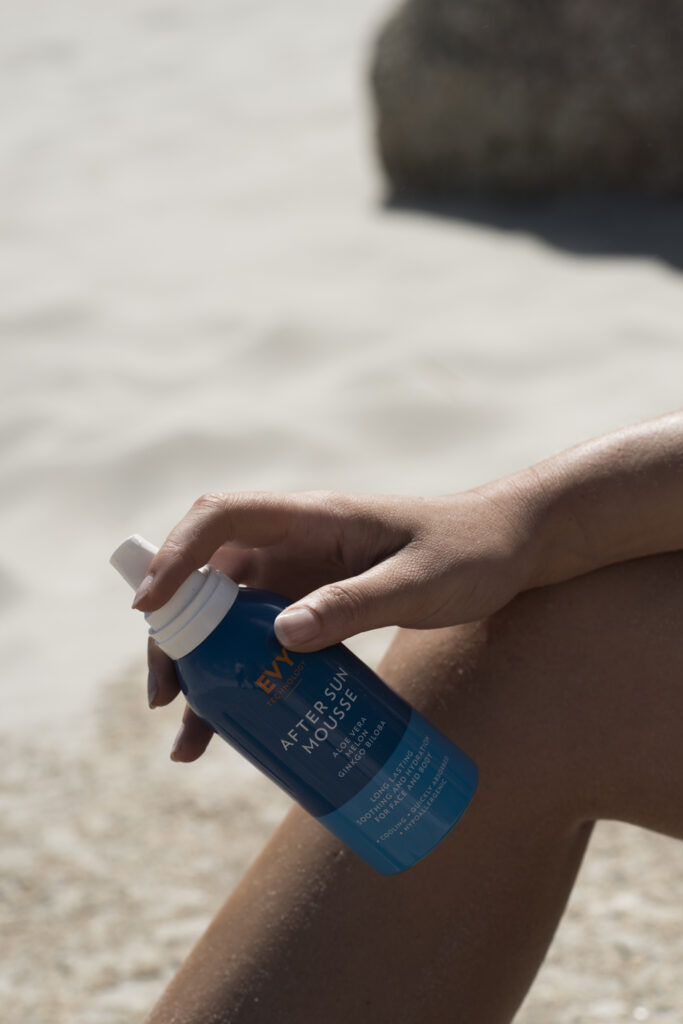 The Sunburn
You may not know that even a 'sun-kissed' golden brown suntan – where the sun causes your top layer of skin to produce more of the colour pigment melanin – is a sign of irreparable sun damage. There is no such thing as a healthy tan! Your skin should ideally be between 20% and 30% water, but sunburnt skin is drained of moisture, leaving it feeling dry, irritated, and flaky. It would be easy to flake off when your skin is too dry. When your skin is dehydrated, it is more vulnerable to UV rays. So, it is vitally important to nourish your skin.
After-sun care products help:
• To rebuild the protective layer of the skin barrier.
• To regenerate and self-medicate the skin.
• To hydrate and lock more hydration into the skin.
• To relieve pain and decrease inflammation.
When choosing after-sun care products, they must hydrate and moisturise the skin. They should also be free from additives. Perfumes and preservatives are never positive for the skin but extra important not to irritate already stressed or burned skin!
Pro tip: Don't wait until your skin turns red before applying the product. Sunburn and skin irritation can often take a couple of hours to appear after you have been outdoors, so don't hesitate and wait until you get home – apply it straight away for more effective results!
Apply the after-sun to calm the sun-exposed skin and "prevent today's sun exposure from becoming tomorrow's visible damage."