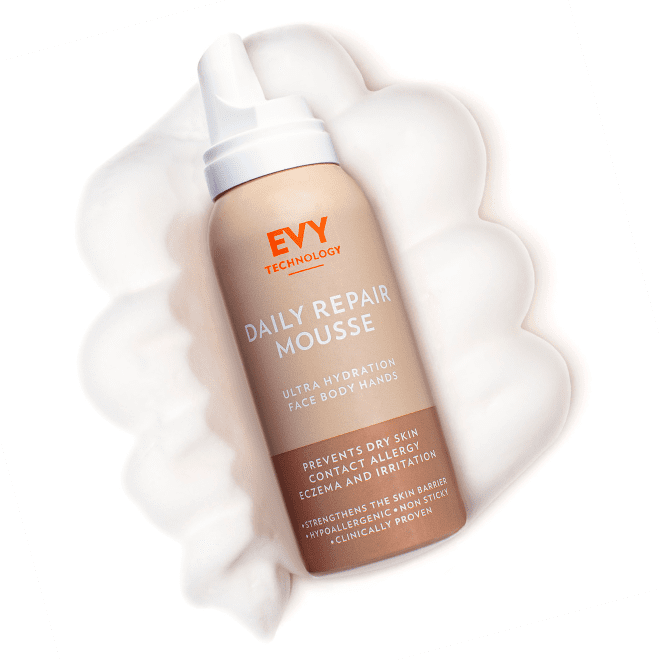 Proven protection
The unique formula can be used in cosmetic applications, such as sunscreens and medically classified skincare to prevent skin problems. EVY forms an invisible, protective membrane that enhances your skin's natural defences. The mousse spreads throughout the top layer of your skin, rather than staying on the surface. EVY protects your face and body in every situation from dry, cold mountain air to dehydrating salt water, from strong sun to urban air pollution. It's effect goes further as it remains in the skin for a longer time and won't rinse or rub off due to water or other external stresses. EVY is a Swedish patented technology and made in Sweden.
Effecient and long-lasting
Versatile properties
The formula doesn't only protect the skin, it also carries active ingredients further into the skin layer and protects them from oxidation. This makes the active ingredients, such as sun filters and antioxidants, extra long-lasting, while still being gentle on the skin. EVY products can therefore be used as a booster when used on top of other active skincare products, if the formula allows.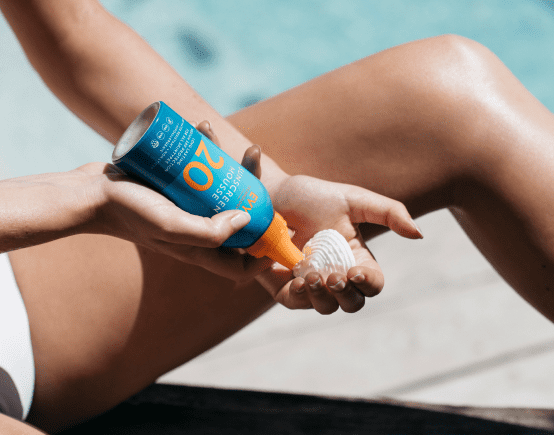 SUNCARE MADE EASY
Unique benefits
When it comes to sun care, EVY's benefits are very clear:
The light mousse penetrates the top skin layer, making it easier to use the recommended amount compared to creams or sprays.
The easily-absorbed mousse doesn't wash off due to swimming, sweating or light towel drying.
Absorbs quickly and doesn't leave any residue. Doesn't clog pores, allows the skin to sweat and breathe normally.
Strengthens the skin's natural protective barrier and protects it against dehydration and skin irritants such as chemicals, wind and water.
Optimal UVA protection or over 90% compared to the SPF/ UVB stated on the bottle according to Boots Star Rating tests.
Extra mild and allergy-tested. Prevents and calms irritation.
EVY is smudge-free and non-greasy and can be used on the scalp and areas with body hair.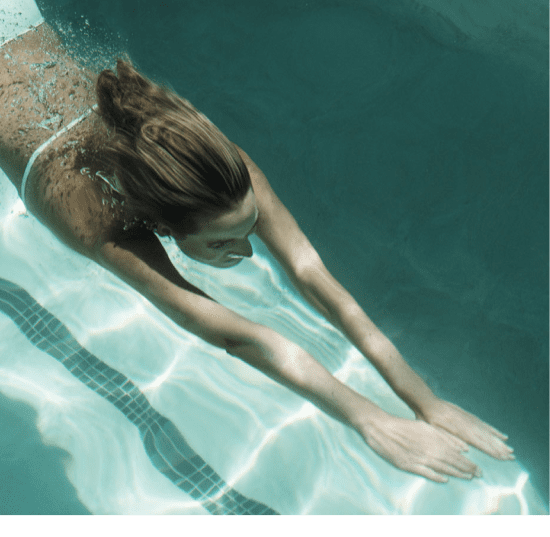 Exceptional water resistance
Intensive testing,
impressive results
EVY sunscreens are extra water-resistant*. This means, after a standard test of 80 minutes in water (for a total of 140 minutes) at least 50% of the SPF has been maintained. EVY sun protection go far beyond this level. A 2-person test was performed with EVY SPF 50 Kids in a laboratory where the test subjects were in water for 20 minutes and then spent 15 minutes drying between each round of water exposure, repeated over a period of 8 hours. The SPF value was then measured again. EVY SPF 50 Kids' level of protection had only been reduced to SPF 35.
However, laboratory tests may not always reflect what happens in reality. Many of us don't apply enough to achieve the SPF on the bottle. The UV index, your skin type and what you're doing also play a big role. Therefore, we recommend that you re-apply the product regularly to reduce the risk of burning. No sun protection is a complete block. Even if EVY stays on for 8 hours, it may not mean that you can stay in the sun that long. *Does not apply to EVY SPF 30 UV Face, Daily Defence mousse, SPF 50 which are water-resistant. These also retain over 50% of their SPF protection after a 40 minute water test( total test time 70 min). We also carry out other tests such as performance tests after 8 hours without water, as well as sweat and abrasion tests on our different formulas.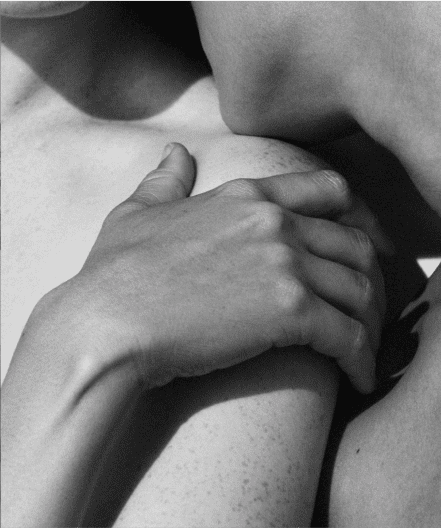 Extra gentle formula
Recommended by dermatologists
EVY is specially-developed for sensitive skin and is recommended by a lot of dermatologists, as well as the Swedish Vitiligo Association. The products are also recommended for people with sun eczema, sun allergy or people born with albinism. EVY is a good choice for those whose skin cannot tolerate conventional sunscreens, because the formula is hypoallergenic and very gentle. Our products are always free from perfumes and preservatives.
Elite athletes. EVY devotees.
WHY TOP ATHLETES AND ADVENTURERS CHOOSE EVY
The unique formula makes our products suitable for extreme weather conditions and demanding activities. It resists wind, saltwater, sweat, dehydration from the sun and UV rays. That´s why the products are so popular amongst elite athletes. Below, they explain why they choose EVY every time.
ATLANTIC ROWING RACE
FREDRIK ABELLIN AND VIKTOR MATTSSON
We row 2,512 nautical miles in the scorching sun, burning yourself is not an option. Atlantic Rowing Race is one of the world's toughest races. It goes from the island of La Gomera across the Atlantic to Barbados, a distance of 2512 nautical miles. In the tropical heat and blazing sun, the rowers compete in two-hour shifts around the clock. When rowing, the equipment must be minimal but a sunscreen is of course guaranteed a place among the kit. In such extreme conditions, EVY is the only choice we can imagine. EVY lasts a very long time and is resistant to sweat and salt water. Getting burned can be devastating and simply cannot happen.
AXA-ADIDAS ADVENTURE RACING TEAM
CAPTAIN MIKAEL LINDNORD
Crawling around in the jungle, long distance swimming in the Pacific Ocean.. Our adventures really need sunscreen. In the beginning of my career I spent a long time looking for a sunscreen that really worked in extreme conditions. It often ended with me finding some white, bulky, all-over cream, and it obviously looked awful. But some years ago I discovered EVY by chance and since then it's been just as important a piece of equipment in the backpack as my power bars. It's easy to rub in, it keeps protecting for a really long time and I don't have to keep frequently reapplying, even though I'm swimming in the Pacific or crawling around in the jungle on all fours in my races.
Swedish Golf Team
COACH KATARINA VANGDAL
We need to focus on golf, no matter how strong the sun is. Swedish Golf Team players are exposed to strong sunlight for long periods, in both games and training, year-round. It's important to focus on golf without having to re-apply sunscreen all the time or worry about the sun. This applies to all our players, from the juniors to the highest professional level. We need long-lasting, durable protection that's easy to use, that's why we chose EVY as the Swedish Golf Team's Official sunscreen.
Swedish Cycling Team
CAPTAIN ANDREAS DANIELSSON
EVY is the only sunscreen that doesn't sting your eyes when you get sweaty. I started using EVY whilst I was racing for Human Link. EVY was the only sunscreen I could use on my forehead that didn't sting my eyes when I was sweating. Since then, I've always given my riders EVY for warm and sunny weather races. We compete all over the planet, most recently in Nepal, where we're often exposed to extremely strong sunlight and having sun protection you can rely on is imperative.
WHITBREAD AROUND THE WORLD RACE
MANGE OLSSON – VETERAN SAILING LEGEND
9 months at sea is really demanding, we chose EVY as our official sunscreen for our EF boat crews. For tough sailing competitions, when you're exposed to strong sun, tropical heat and, especially, salt water, you need a sunscreen that's easy to use and long-lasting. EVY lasts and keeps protecting the skin in spite of sweat and salt water, hour after hour. Not having to rub it in over and over is amazing and the freedom makes it easier to stay involved in the challenge, without worrying about the sun. I've participated in the Whitbread six times (now known as the Volvo Ocean Race) and also won the competition. You're out sailing for a full nine months so it's unlike any other challenge. EVY can handle really tough conditions and I won't sail without it.
Swedish Volleyball Team
ANNA ÅSBERG AND SOFIA ÖGREN
EVY lasts, even though we're constantly throwing ourselves into the sand. When you play beach volleyball, it's important that the sunscreen goes into the skin without stickiness. Otherwise the sand sticks to us when we're diving around, and that doesn't work. EVY has a nice texture that's easy to apply and absorbs quickly into the skin, which is perfect for when you're on a sandy beach. We always use EVY for training and during competitions, because we often have to spend long days in the glaring sun. As beach volleyball players, it's good to find a sunscreen that lasts because it's difficult to apply again once you've started playing and have sand all over your body and hands. That the sunscreen doesn't run or wash off from the body when you start sweating is a must, because we often play in extremely hot venues without any shade.
PARTNERS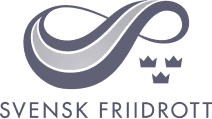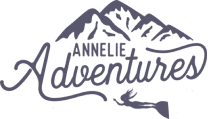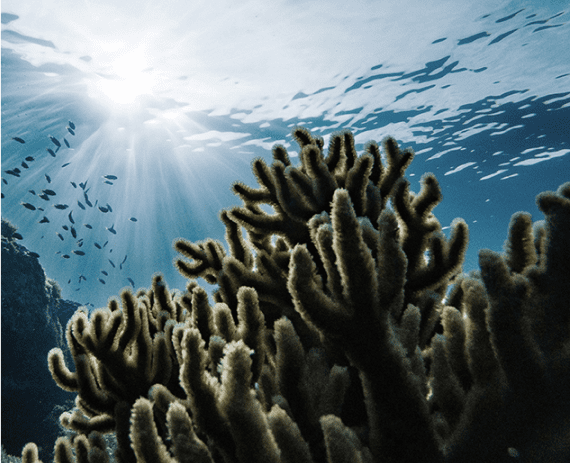 SUSTAINABILITY
Focusing on the
whole process
We're proud to say that caring about the environment is nothing new or trendy for us. But we're thrilled that more consumers are getting interested and understanding that a product is about the bigger picture – its production, ingredients, efficiency and its recycling. For us, caring for the consumer as well as nature should always go hand in hand.
Economical dispenser
Freshness without waste
1.     EVYs blue bottles are extra water resistant. Thus, it doesn't wash off when swimming in the sea.
2.     The bottle is made of aluminum, and is recyclable forever.
3.     The aerosol bottle forms a concentrate, meaning that it's never exposed to oxygen. Thus, no preservatives are needed.
4.     The mousse stays fresh until it's expiration date and you can enjoy EVY even if you opened it last summer. No residual waste.
5.     The mousse expands in contact with air and is spread evenly in the top layer of the skin. Therefore, EVY is perceived as cost-effective.
6.     Due to the unique technology, the combination of UV-filters is extremely low.
7.     Being produced in Sweden, EVY follows all environmental regulations from product development, production to transportation etc.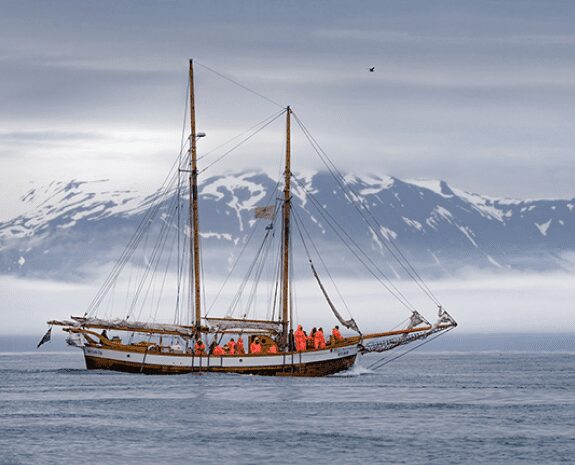 Icelandic roots
Our story
The story begins in Sweden, when Margret´s mother Anna Hjartardottir meets the Swedish chemist and inventor of this newly patented skincare technology in the late 1990's. Anna brought the formula back to her native country, Iceland, which offered the perfect conditions for testing the product, thanks to its harsh climate. Icelandic fishermen, who were lashed by saltwater and the strong stomach acids of the fish on a daily basis, were excellent test subjects. The fishermen's previous problems with dry, irritated, red hands and skin disappeared once they began using EVY. This result marked the start of our journey.
our mission