You've most likely burned in the sun enjoying water sports at some point in your life. That's why in this post we are going to get straight and clear about technicalities surrounding sun protection. They are more than just a beauty product, so let's get some facts straight here. This post explains in practical, plain English what everyone needs to know to shred waves, enjoy sailing and swimming in the deep blue sea while staying safe in the sun.
Without sun protection, you can only stay outside for a short period without burning your skin or causing damage to it. The safe time in the sun when you are enjoying water sports can be even shorter because there isn't much to protect you on the water and the sun rays reflect from the water surface hitting you with more intensity.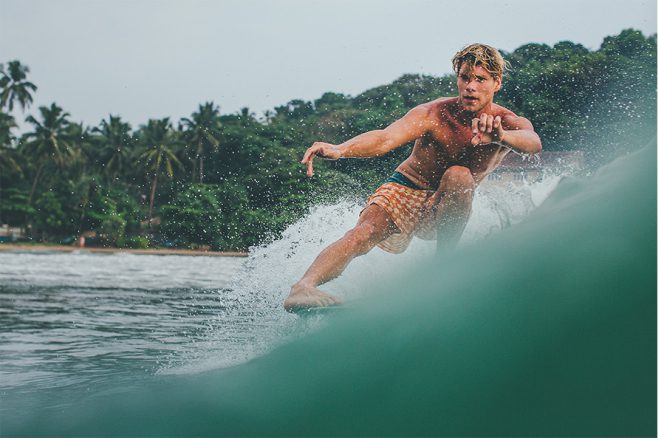 Who should use sunscreen?
Everyone! Men, women and children and this include anyone who tans easily because your skin is damaged by sun exposure over your lifetime, whether or not you burn.
What SPF factor do you need for water sports?
Honestly, we wouldn't bother with anything less than SPF50 for any water sport. But if you are out in the sun for a shorter period, SPF 30 would also be sufficient. The SPF indicates how long the sun's UVB rays would take to redden your skin compared with the amount of time without sunscreen. That is if you apply as directed. So If you use SPF 50, it would take you 50 times longer to burn than it would without it. When the sun is intense and the UV index high you can often burn within 10 minutes. Today, we are a little smarter, and we understand how UVA rays can damage our skin. Those rays will not cause your skin to go red and to peel, but they are the rays that cause your skin to tan and age prematurely.
No sunscreen is waterproof
They all eventually wash off. However, it's a no brainer that you need stuff that is water-resistant when enjoying water sports. Don't be fooled though you have to reapply even sun protection products labelled 'water-resistant' every time after swimming. Sun protection can be either; water-resistant or very water-resistant. Water-resistant protects you in the water for up to 40 minutes when very water-resistant will protect your skin for up to 80 minutes. If you are surfing or swimming then choose sunscreens that are very water-resistant whenever possible. The same rule applies to other sports like running, hiking or cycling.
If you frequently spend time enjoying water sports or outdoors try EVY products. EVY's patented formula, based on Proderm Technology, has several unique features that gives you superior protection. It forms a protective barrier that enhances your skin's natural defences. The mousse spreads throughout the top layer of skin, instead of staying on the surface which many creams do, and it doesn't rub off, whether you swim, sweat, or towel dry. This means you can go a little longer without the need to reapply it. In fact for up to six hours.
UV index and how to track it
UV index also matters. The stronger it is, the higher the protection you will need.
The length of the time you can spend in the sun safely without any sunscreen will change depending on the UV index. So if you travel to a foreign destination, it is useful to check the weather apps for UV index indication, but also there are some great apps that can tell you the time you are safe in the sun and how long you can stay outdoors after you apply your sun protection. Here is the article that lists some of the best apps to track the UV index [ https://medium.com/uvimate/best-sun-safety-apps-2017-bf9499e14704]
Why do people burn when it's cloudy?
We get caught out on a cloudy day because up to 80 per cent of the sun's UV radiation reaches the earth even via clouds. If you are very pale, you still can burn, but in most cases, you are risking sun damage. EVY products are all suitable for both face and body as there is less to carry around. If you are also that person who gets burned even on your scalp, we have great news, you can use EVY on your hair ends and your scalp too. I hope you will now enjoy your water sports safely. Make sure to tag us in your pic as you enjoy the deep blue 🙂
Till the next time,
The EVY Team